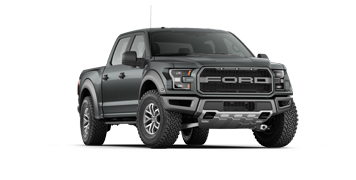 Used F-250s for Sale
Are you looking for more power out of your current vehicle? Do you need more utility in your day-to-day life? We recommend you take a look at Ewald Hartford Ford's used Ford F250s for sale! The Ford F250 is a highly-capable heavy-duty truck and can deal with anything the road throws at it. When you come into our dealership, our experts can help you choose the right model of Ford F-250. So what do you think is right for you? Well, what are you looking for out of a Super Duty? Are you looking for a 6.2 L engine or 7.2 L engine? Our staff would be happy to help you figure out which option is right for you. Since our used Ford F-250s for sale come in such a wide range of models and offer such a variety of features, it can be confusing picking the right one. Feel free to look around on our website to see which options might be right for you. Once you think the time is right, you can come into our dealership and discuss what you found with our Associates. After that, our team will assist you in finding the right used Ford Super Duty.
When you shop for used trucks in Wisconsin, you must choose the right dealership. We pride ourselves in having a straightforward hassle-free car-buying process and look forward to seeing you inside our dealerships. At Ewald Hartford Ford, we know that if you're buying a car, you already have a lot on your plate. That's why we do our best to do some of the heavy lifting for you. Let us do the worrying and busywork you focus on finding a vehicle that's right for you on our lots. If you have any questions, silly questions concerns, our team will be happy to address them and answer any questions you have about these capable used F-250s. How are used Ford trucks for sale or sure to meet and exceed your expectations! We invite you into our dealership so that you can test drive one of these vehicles for yourself. Our customers love the high Vantage Point High clearance that the Ford Super Duty offers. Also, they love the capable towing and trailering capacities. 
The used Ford Super Duty features more than function. This modern-looking truck features the unmistakable Ford look, and it's sure to be an eye-catcher. Additionally, the truck offers several driver assistance and safety features. Drive with confidence with available blind-spot monitoring systems and automated emergency braking. Our used F-250s have several features that you and your family will love.