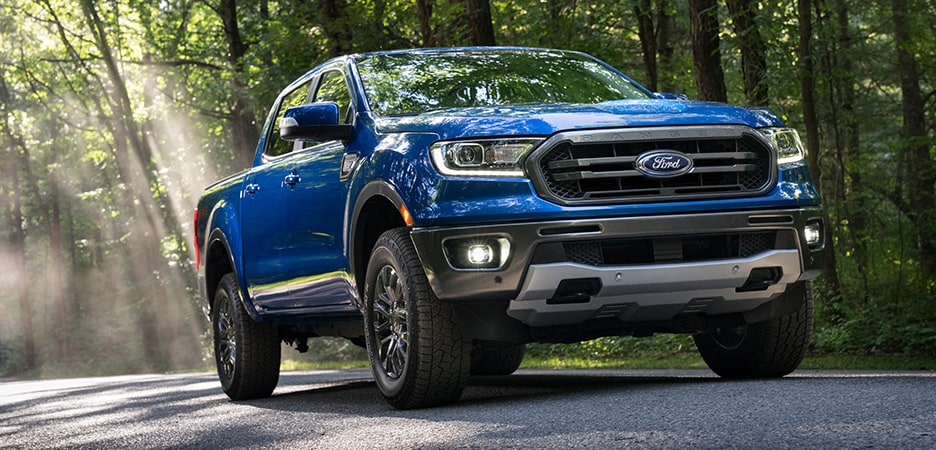 Ford Trade Deal Options
If you've been considering trading in your current vehicle for something more modern, consider our Ford trade-in deals. Our offers and special trade-in deals are prevalent amongst our customers, and we want to show you why. We at Ewald Ford need high quality used vehicles to supply the community. We know that you have taken fantastic care of your car, at the very least, much better than many Rental Vehicles or fleet vehicles. High quality used vehicles are always in demand, and we are willing to pay top dollar. If you would like to value your trade in, you can do so by taking advantage of our online resources. We use Max Allowance to value your trade in online. Using this convenient, simple, straightforward program, you can love your trade in as little as a few minutes. All you need is some necessary information about your vehicle. Let us know what your vehicle's make, model, year, and license plate number. If you have all this information on hand, you're already more than halfway there! 
If you've been on the fence about whether to get a Ford trade-in is right for you, there are several things to consider. For one, you'll have to consider whether you want to sell to an individual or a dealership. In the past, selling to an individual has been the way to go, but it is no longer. The reason selling to a dealership makes so much more sense now is because of the demand dealers have and the ease of access that the internet has provided. In the Modern Age, selling your car to a dealership is where you get the most value out of your current vehicle. We feature several Ford trade-in deals to our customers. These Ford trade-in deals allow you to not only sell your old car, and also to buy a fantastic new Ford vehicle. Trading in your car may seem confusing and time-consuming, but it could not be more comfortable at Ewald Ford.
If you've been thinking about whether to sell your car to a dealership, you have several things to consider. For one selling to an individual can be very difficult. Finding the right customer could take several months or longer. You'll be reached out to daily by potential customers who will send you low-ball offers, fail to show up to meetings, change their minds, and generally waste your time. If you're not the sort of person with a lot of spare time to throw out an try like this, then selling may not be for you.
Additionally, when trying to sell to an individual, you have to deal with all the bureaucratic work! Our dealership is set up to ensure that our customers have as little work to do as possible. We are well equipped and well experienced in dealing with title transfers, taxes, DMV regulations, state regulations, local regulations, and federal regulations on vehicles' transfer. If you do not have the tools or prior experience in dealing with this sort of work, it can be even more of a time-sink. Often selling is time-consuming. Our dealership can stretch your dollar further by offering you Fantastic 4 trade-in deals or riding a trike. If you're interested in our Ford dealership trade-in specials, be sure to reach out to us on our website or in person.