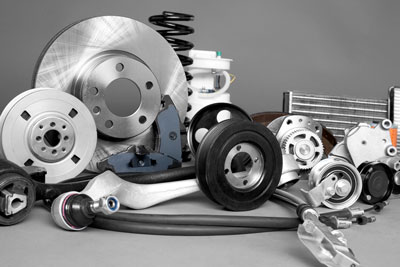 Ford Parts Department
If you need routine service or Advanced technical service Ewald Hartford Ford's service center is well-equipped to help. We know that the road can be unpredictable, so our service center is so well equipped and so well staffed. When you are looking for replacement Ford parts, we recommend looking at our website. Our website features several online resources, allowing you to see our Ford parts inventory online. Our Ford OEM parts are made to the highest quality of industry standards. OEM stands for an original equipment manufacturer. These parts are sure to not only be compatible with your vehicle but improve its longevity. When you cheap out on parts, you risk not only compatibility issues but more mechanical issues down the line for your car. If you would like to avoid these risks, the best way to do so is to come on down to our dealership and talk to our experts. Our experts are certified to work on your Ford vehicles and explain any issues you're having and help you find the right parts. Even if you'd like to come in to talk to our experts to get an idea of what might be wrong with your vehicle, you should stop by! Our Ford parts department near you looks forward to doing whatever we can to get you back on the road.
If you are looking for Ford accessories, we can help you there as well. Our Ford accessories can be seen on our website, or you can stop it in person to talk to our experts. It's no secret the most fun part about owning a car are the customization options! If you have any customization wants, our dealership has the features and the experience to help. Our inventory will give you a wide selection of Ford accessories to choose from, and our mechanics are more than capable of installing anything you need. Come on down to our dealership sometime to talk to our experts about what options may be available to you. Each vehicle is different, and each vehicle owner is another. Express that difference through our exclusive Ford accessories. Whether you're looking for customization options for aesthetics or practicality, our Ford parts department near you will help. 
Our customers love our OEM Ford parts. We invite you into our dealership to see the difference that our Ford service center can make for you. Our Ford parts dealer is the Premier Service Center in the area, and we do want to show you why. Our service philosophy is simple; we offer fantastic service. We want to make sure that our customers get back on the road, so you can rest assured that our mechanics will do their best to get you back on the road as fast as possible! Please stop by our Ford parts dealer some time to talk to our experts about what Solutions may be right for you, or schedule an appointment online. Furthermore, you can visit our website to find our email and phone number. You can schedule an appointment using our online resources or by calling us over the phone. If you'd like, you can even schedule an appointment in person with our staff.