Accidents happen and when they do, we are here for you. Ewald Collision Repair Center will get your car back to you as good as new. Drop off your vehicle to Ewald's Hartford Ford and we will ensure it is taken care of at Ewald's Auto Body Shop serving the Milwaukee area. Whether you've been in a minor fender-bender or a major accident, our team of expert technicians are fully trained and equipped to work on your vehicle no matter the make and model. We're ready to handle any damages and restore your vehicle back to its original appearance.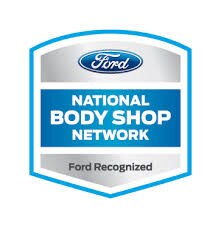 In Case of an Accident Please Follow These Steps:
Call the police, even if it is only a minor accident to file a report.
Note the damages done to your vehicle.
Write down the names, addresses, and license numbers of the persons involved in the accident. Also get names and phone numbers of any witnesses.
Take note of the general description of the other vehicle. (i.e. make, model, and license plate number)
Call Ewald Collision Repair Center at 414-732-2645 to dispatch a tow truck to the accident scene.
If a tow truck has been dispatched, instruct the driver to have your vehicle towed to Ewald Collision Repair Center. We can also help you arrange alternate transportation from Ewald Fleet Solutions.
Contact your insurance company or agent to notify them of the accident.
See a doctor. Even though you might feel fine, its better to be safe than sorry.
Questions? Call us anytime at 414-732-2645.