The Used 2014 Ford F-150 SVT Raptor with Ewald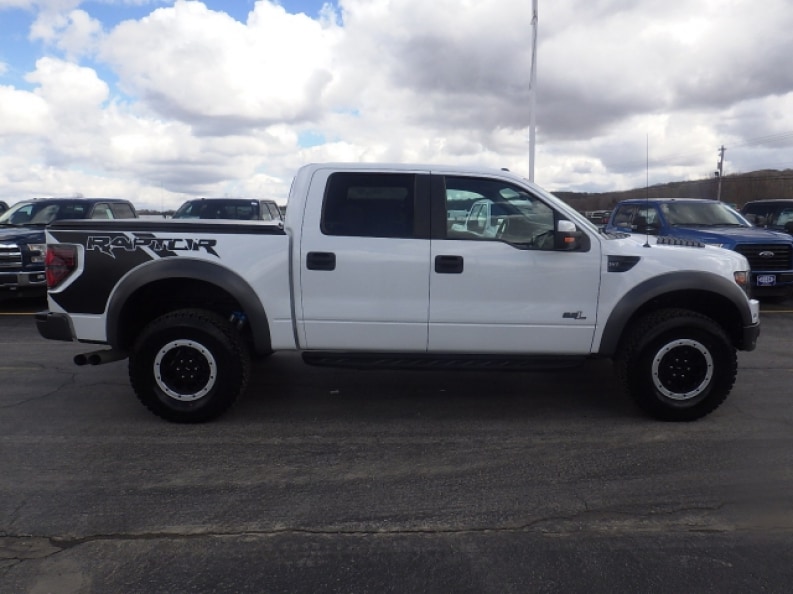 Come on by Ewald's Hartford Ford if you are looking for a powerful truck to help you through your work day! We have many awesome used truck models for sale, all of which are the highest quality, and have more than enough power to get through any job without breaking a sweat! We have a ton of used Ford F-150 trucks for sale, like the popular Ford F-150 Raptor trucks we have for sale that you will love and which will help you get through the tough work days! Take this used Ford Raptor for sale for example, the used 2014 Ford F-150 SVT Raptor for sale that is installed with a powerful 6.2L 2V EFI V8 Engine that will roar to life at a very impressive 411 horsepower at 5500 rpm, giving you plenty of speed to work with and get to any destination quickly!
This Ford Raptor for sale and its powerful engine also manage to crank out a strong 434 foot-pounds of torque at 4500 rpm, giving you a ton of power to pull, push, tow, and haul anything you can attach to this monster of a truck, and when combined with its fantastic Electronic 6-Speed Automatic Transmission with included tow and haul mode that gets you a good fuel economy with a gas mileage rate of 11 City mpg and 16 highway mpg! You will also enjoy this Ford F-150 Raptor for sale's awesome Fox Racing Brand Name Shock Absorbers and Off-Road Suspension that will make every time you drive this powerful truck a smooth, relaxing experience. Come on in to Ewald's Hartford Ford, located at 5788 State Hwy 60 Hartford, WI 53027, and take a look at this truck for yourself! Come and take it for a test drive today, and you won't want to go home without it!